Plastic Corrugator Machine – PP/PE/HDPE 500mm ID Double Wall Corrugator Pipe Machine
500mm ID DOUBLE WALL PLASTIC CORRUGATOR PIPE PLANT (DWC Pipe Plant)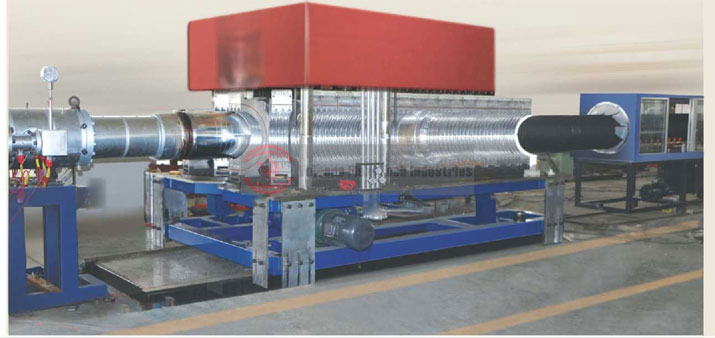 To fulfill market demand of PP, PE, HDPE, recycled plastic corrugated pipes, Volcano Flexi Tech has developed and designed double wall corrugated pipe making machine from180 mm to 500 mm.
Double wall corrugated pipe making plant consist of Extruder, Die Head, Corrugator, Cooling tank, Puller, Cutter.
| | |
| --- | --- |
| Size Of Pipe | From size 180mm Inside diameter to 500mm HDPE pipe diameter |
| Drive For Corrugator | 7.5HR3 Phase 415+-5 voltage standard make gear motor. |
| Line Speed | Speed variable depend on profile, size & output of extruder |
| Lubrication System | Centralized lubrication system used to give specific pulse at specific place to easily slide with low friction. |
| Cooling System | In built cooling pocket with brass fitting of inlet & outlet connection for chilled water. |
| Air Blowers | Used as additional air cooling for better finish & output. |
| Cavity Blocks | 40 pairs |
| Belling | 6 Meter length |
| Machine Centre Movement | Forward and Backward adjust movement Up and Down adjust movement |
| Centre Height | 1200mm |
DWC PIPE MAKING MACHINE APPLICATION AND USAGE
Excellent design light weight and good quality of corrugated pipe made from PP, PE, HDPE, recycled plastic material.
Double wall corrugated pipe machines produce 500mm pipe which is use in municipal engineering, residential, district underground sewage drainage etc…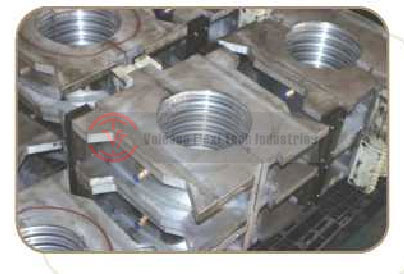 PLASTIC CORRUGATOR MACHINE
VOLCANO PP/PE/HDPE/Recycled Plastic Pipe Corrugator machine for Double wall corrugation range from size 180mm to 500mm HDPE pipe diameter with easily manual replacement of mould for different Size of pipe diameter.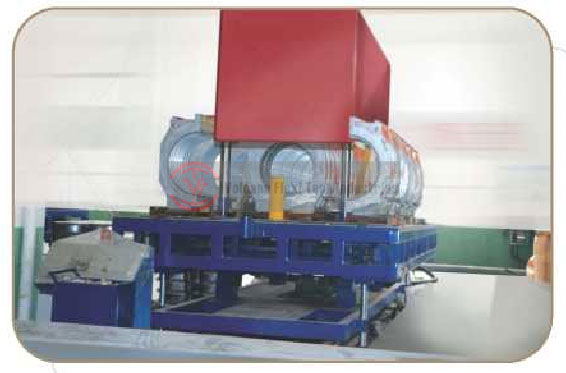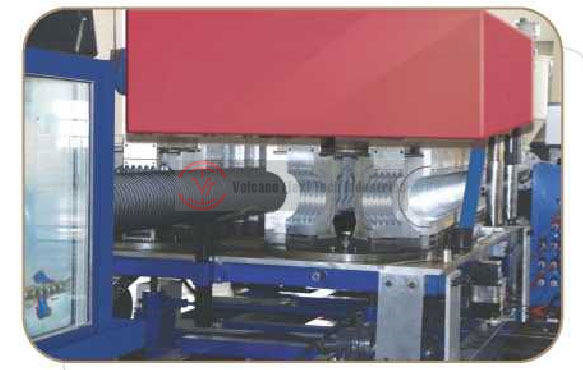 DIE HEAD
A special die head needed suitable to hold special nozzle & die pin with spider to get proper output for double wall.
It is made of hardened steel dully platted with high degree of finish to convey the material for inner & Outer wall.
Heating is provided by ceramic heater.
Cavity block highly precise in dimensions made of special graded Aluminum material with platting.
One set of mould contain 40 pairs of cavity blocks.
Sizer & Guide Roller are used to give proper dimension to the pipe.
Outer layer material in the compressed air and mold negative pressure vacuum combined effect cooled to calibrate with mold block.